Finding prenatal massage in the Cleveland, Ohio area can be a daunting task if you are not getting a referral from a doctor or OB/GYN.  Many of our clients are referred from area physicians.  We have been offering prenatal massage for over 10 years and we are known for providing ridiculous relaxation and highly-effective pain relief for our wonderful Mothers.
**********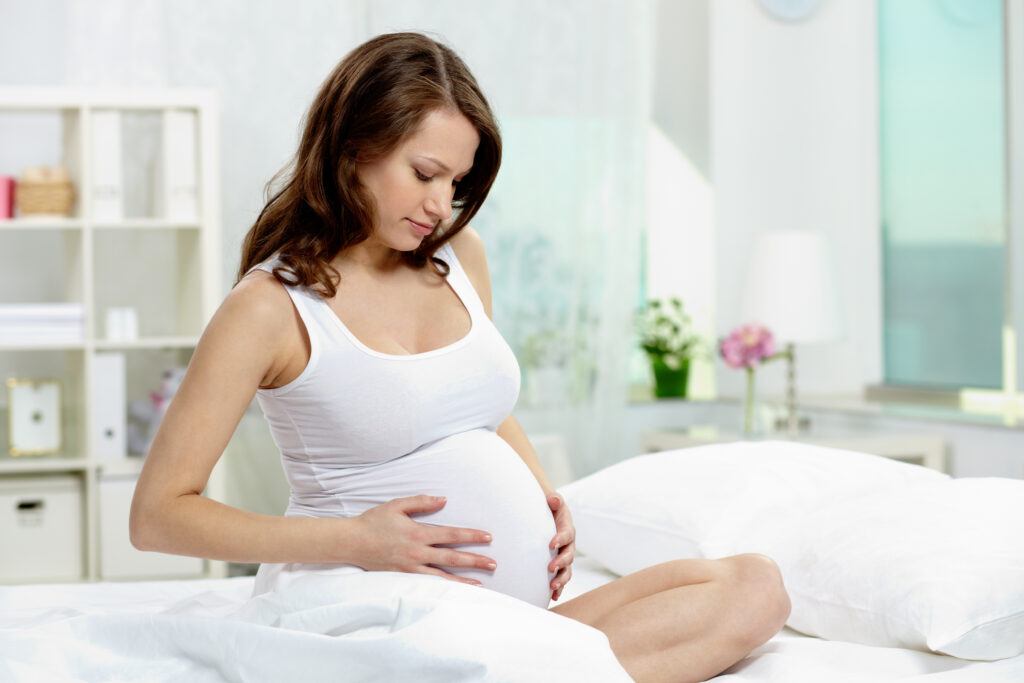 Prenatal massage advisory:
If you are pregnant and seeking massage therapy, you are no longer a REGULAR client. You are now SPECIALIZED. You need to find a place where the therapist is certified in prenatal and who is trained in prenatal.  Most area spas FORCE their massage therapists to do prenatal and many of those therapists don't want to do prenatal.
How do I know this? Because I used to conduct extensive interviews and auditions for another entity and many of the massage therapists I interviewed told me they are NOT comfortable doing prenatal AT ALL.
What does this mean for you? You need to slow down and ask questions before getting massage from any place. I know of only one other place in our area, other than my office, where the therapists are certified in prenatal.
**********
License and Credentials
I am licensed by the Medical Board of Ohio.  I am also certified in prenatal massage which simply means I have extra training in how to perform prenatal massage.
Superb Pampering
Our office was created to be an oasis in the middle of the Beachwood business district.  It is calming and you will relax on a comfy, heated massage table and experience aromatherapy in the room, a spa environment, the plushest linens, and the fluffiest leg bolster.  Every detail is tended to in order to make you feel heavenly.
Enhanced Deep Tissue
Many places around town don't do deep tissue on prenatal clients since the therapists are not trained in prenatal and are often not comfortable doing a prenatal massage.  Every one of our sessions includes real deep tissue and is enhanced with hot stone therapy to really help the muscles relax quicker.  The warmed stones are used mostly in the neck/shoulder area, on the feet, and the back/hips area.  Our Moms emerge literally feeling like they have been given a brand new body.
Incredible Foot Massage
Our foot massage is unusual in that it includes deep tissue, hand work and is enhanced with the use of warmed stones.  This takes the foot massage to a whole new level.
Sessions
Mom's Serenity Prenatal Massage – Today's Moms are expected to manage the family, work outside the home, raise the kids, be a support to her partner, and excel at her career and sometimes this means they have very little time for themselves. Add pregnancy to this mix and you have some real stress. This session is designed by a mom and was created to provide some serious pampering AND pain relief. The session is super relaxing, done at a slower pace, and helps to relieve areas of tension, pain, or discomfort. Healing, warmed stones are used for the neck/shoulders, feet, and back to help our ladies to feel their very best during this special time. 
Baby Moon Pregnancy Massage – (Can be booked within a week of your due date).  No time to get away for a formal baby moon before your little one arrives? Treat yourself to an extended luxurious relaxation massage session featuring a warm stone foot massage, aromatherapy designed to evoke a state of deep relaxation, and more extensive warmed basalt stones to take relaxation and pain relief to a whole new level.  
To Set Your Appointment
Book your session today.  Call or text Donna at 216-339-3401.  We offer afternoon and evening times during the week and some weekend times.